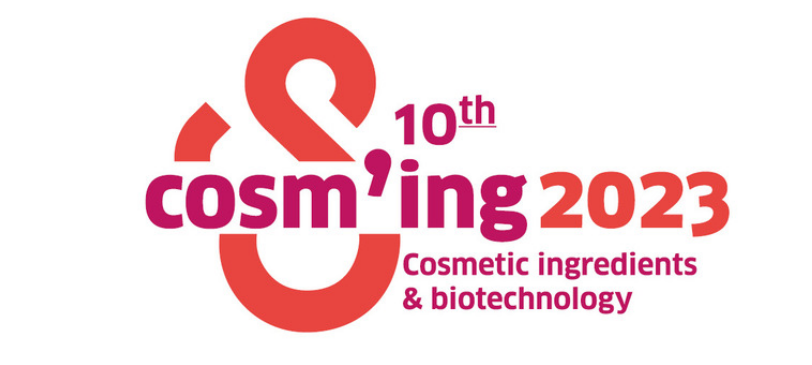 We will be participating in the 10th edition of COSM'ING on next 6th July 2023 and 7th July 2023 in Le Palais du Grand Large Saint-Malo, France.
The COSM'ING is a reference event that brings together academic and industrial experts in the field of cosmetic ingredients and biotechnologies. This 2023 the topics cover the latest technological advances such as Marine biotechnology and plant cell cultures, bioprocesses, sustainable biotechnology, and omic technologies.
Our Study Director, Andrea Cavagnino, Ph.D., will be there presenting a poster titled: "Ex-vivo skin models to asses novel strategies to counteract defective desquamation", which was also selected for the flash oral presentation. In this project, we will present how, from a specific need and claim, we conceived a setup of an ex vivo model supporting the screening of active ingredients for in vivo studies and allowing us to decipher their mechanisms of action on the skin desquamation process.
At OxiProteomics, our mission is to provide innovative cosmetic efficacy testing solutions that drive reliable claim substantiation in skin aging research. We are dedicated to advancing the field of cosmetic science & biotechnology research by delivering innovative testing methodologies.
See you in Grand Large Palace – Saint Malo, France for the 10th edition of COSM'ING 2023!
Rendez-vous pour la 10ème édition de COSM'ING !
ORGANISED BY