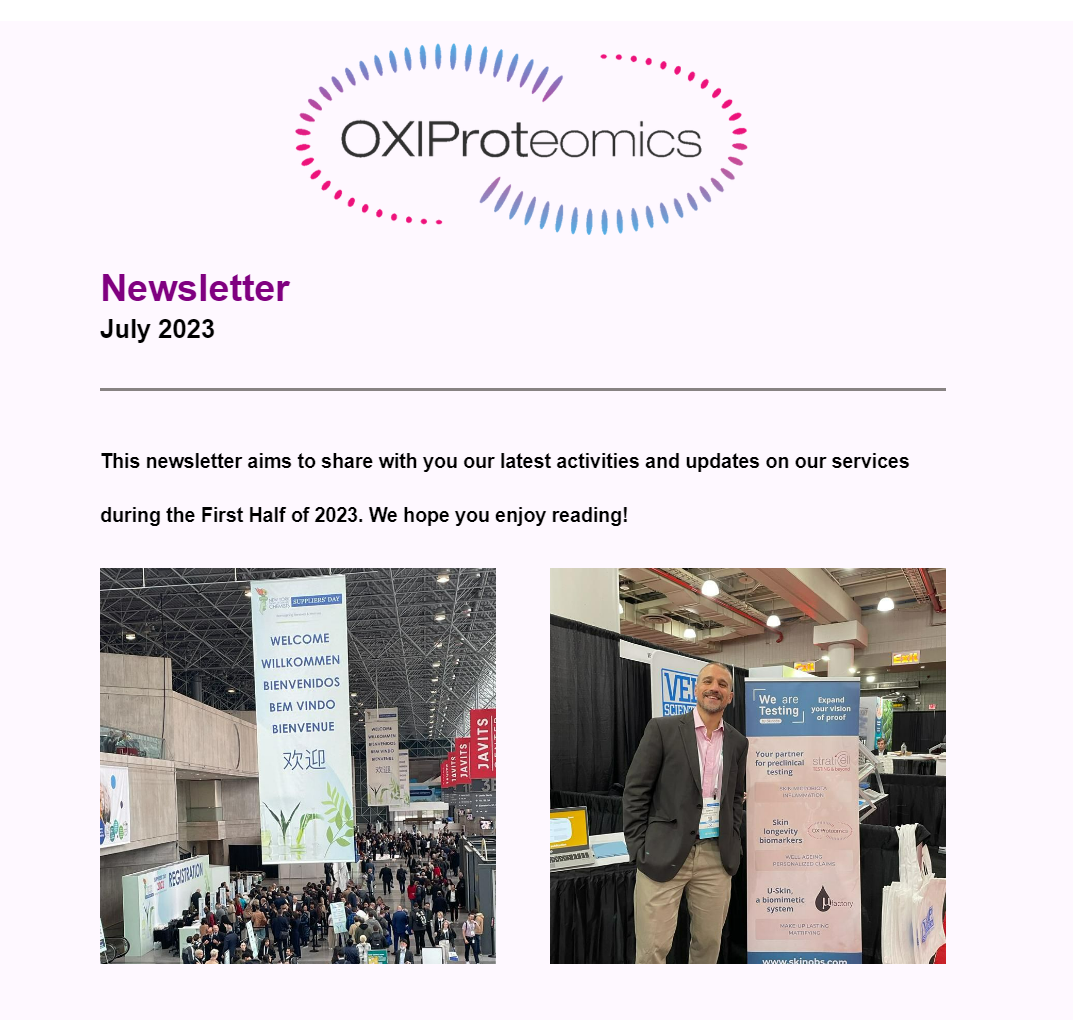 Discover Our Latest Activities and Presence at the Main International Cosmetic Events – Read Our Newsletter!
We would like to invite you to read our newsletter, where you will find detailed information about our recent activities and our significant presence at international events in the Cosmetic Industry during the first half of 2023. In our newsletter, you will:
– Stay Updated: Gain access to exclusive insights into the dynamic world of cosmetics and our activities there (conferences, posters, events).
– International Event Coverage: Our participation in these events to showcase our expertise, exchange knowledge with industry leaders, and collaborate on groundbreaking projects.
– Special Webinar: Our newsletter will include our latest webinar about efficacy tests for skincare products and our solutions tailored just for your product, ensuring you receive the maximum benefit from our partnership.
We look forward to keeping you informed about our latest endeavors and developments in the Cosmetic efficacy testing field. Should you have any questions or require further information, please don't hesitate to reach out to our dedicated sales team at
sales@oxiproteomics.fr
We hope you enjoy reading our newsletter!
Please click on the following link:
https://mailchi.mp/aaf260d9e879/newsletter-9150774