Oxidatively-damaged proteins (Oxi-Proteome): 
a key target to battle for efficient cosmetics
Exposure to environmental stressors inflicts oxidative damage and premature skin aging.  The impact of stress on proteome is of special interest since proteins are key players to assure structure, function and homeostasis in skin. One of the most detrimental consequences of oxidative stress on protein is carbonylation. Interestingly, different patterns of carbonylated proteins in skin, point to the existence of distinct responses, depending on stressors (Read our Technical article « The skin Oxi-Proteome as a molecular signature of exposome stress »), hence the importance of the development of targeted cosmetic products.

The OxiProt Technological Platform
The platform takes into account the influence of exposome and ethnicity on Oxi-Proteome offering services from screening to skin functions.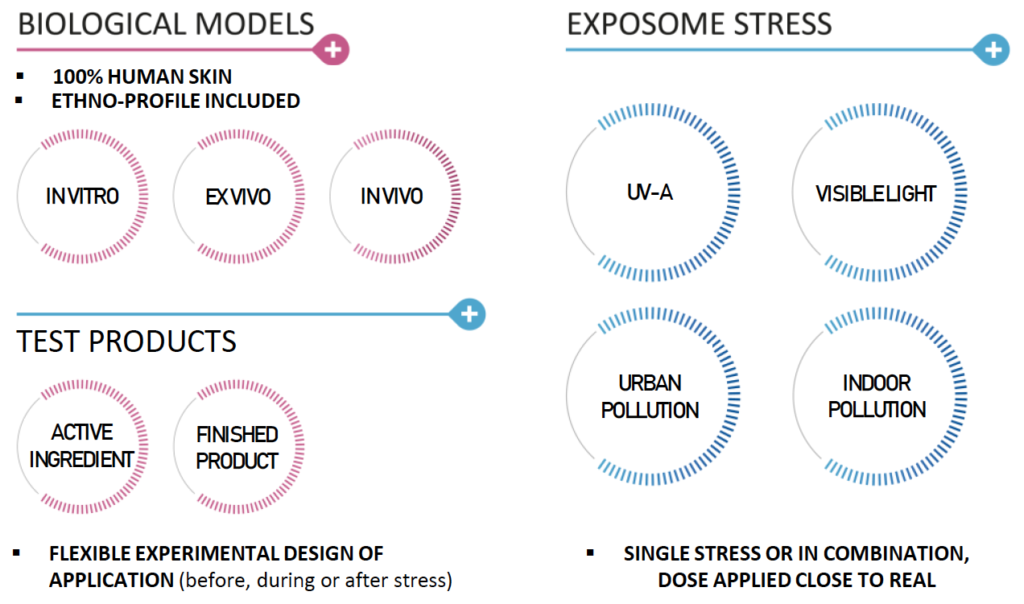 By using targeted and untargeted proteomics approaches, our scientific team provides solutions for efficacy validation, from screening up to clinical studies